Get The Perks When You shop with us !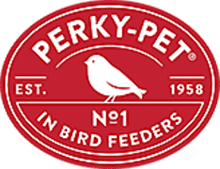 Perky-Pet strives to be the most trusted brand in wild bird feeding by providing bird lovers with the comprehensive resources and high quality, cost-effective bird feeding accessories they need.
Perky-Pet is dedicated to bringing together bird lovers of all levels to share the rewarding experience that is bird feeding. There's something incredibly satisfying knowing that there is a whole community of people around the world who share this joy and mission.
Come visit our animal feed & supply store in Waterloo, IA specializing in quality food and supplies for all animals.