Farm, Ranch & Pet Products Since 1941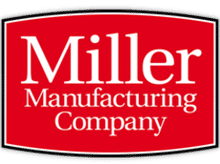 The Scoop Feed & Supply is proud to carry Miller Manufacturing in Waterloo, Iowa. Miller Manufacturing Company is a customer-driven manufacturer and international distributor of farm, ranch, and pet products. Our products are sold through distributors that serve retailers of farm and ranch products in the USA, Canada and over 30 countries around the world. Sold under the brand names of Little Giant®, Hot-Shot®, Springer Magrath®, Double-Tuf®, Pet Lodge™, and API®, Miller Manufacturing's catalog features over 1,000 products.
Come visit our animal feed & supply store in Waterloo, IA specializing in quality food and supplies for all animals.